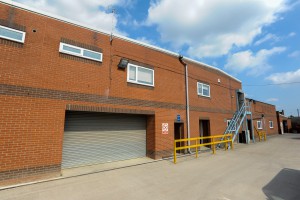 UFL was formed in September 1990 after the merger of two companies, Feathermade Ltd and Southern Feather Products.
The company's core business is the supply of quality cushion interiors to the furniture upholstery and soft furnishings industry. Products include foam, feather, fibre including numerous mixes as well as combinations of the three.
The company has three separate factories with square footage in excess of 70,000 ft.².
There are currently 150 people working within the company across the three sites at the Falcon Mill in Billingborough (Headquarters), Kestrel Mill in Billingborough and Goodwin Mills in Long Eaton.
Our aim
The company's aim is to supply a bespoke cushion service to all its customers with in a five working day turnaround. There is no minimum or maximum order. The vast majority of the cushions are delivered on our own transport and any small quantities are dispatched by our overnight carriers.
Products
We offer a vast range of cushion products for seats, backs, arms, scatters as well as foam tacking kits. The feather options range from economical china duck all the way up to the luxurious down fillings. The fibre options include unbranded conjugated fibres and Wellmans & Advansa Fusion branded fibres.
The company structure
The company is privately run and owned by Nigel Prue and Paul Herszaft. In August 2002 the management completed a buyout from the existing owner Bob Burns. Between them they have over 50 years' experience in the cushion industry.
Departments
Development
Our prototype manager is available to visit customers anywhere in the UK to help develop and advise on all the various filling options.
Sales
Our dedicated sales and office staff are contactable daily from 8am till 5pm.
Production
All our three factories are set up to be extremely versatile to react quickly and efficiently to produce small and large quantities.