The Process
Fibre Seat Filling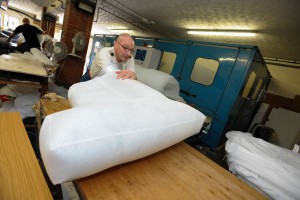 All our fibre seat cushions cases have channels sewn inside to help prevent the fibre moving around the case.  Each roll of fibre is weighed before it is hand filled inside the channel to make sure the cushion is the correct weight and density for the customer.
Blow Line Back Filling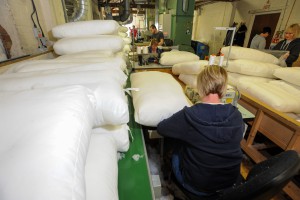 All our fibre backs are filled with conjugated fibre. The fibre is blown into channels inside the back covers to stop the fibre moving around. Once the backs are filled they are then weighed to make sure they are the correct weight and density for the customer's needs. Once they have been weighed they are then sent down the conveyor belt for the filling hole to be sewn up. Once sewn they're then packed and taken to despatch.
Fibre Examples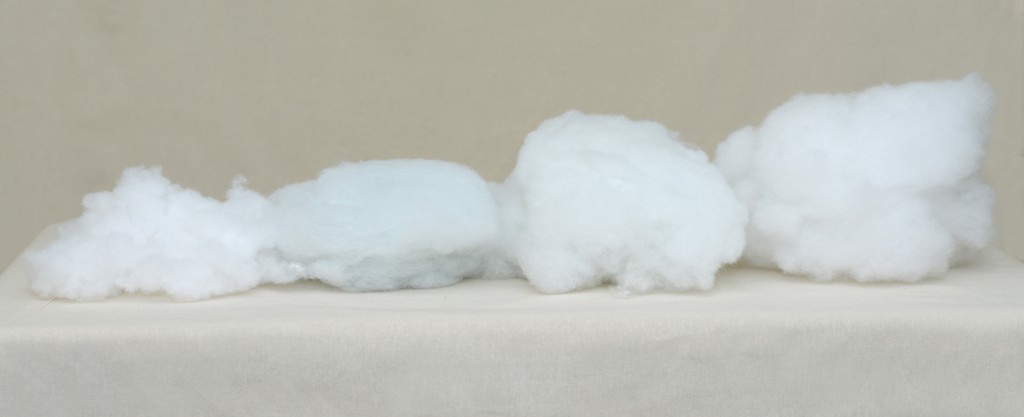 We supply a range of fibre fillings to meet all customers style of cushions needs.
Back Fibre
Conjugate of various denier strengths, branded and unbranded available
Seat Fibres
Advansa Fusion Quallofil, a blend of spiral and hollowfibres, Wellmans Eco-core conjugate fibre & Wellmans Hollowfibre
The Final Product
Fibre Cushions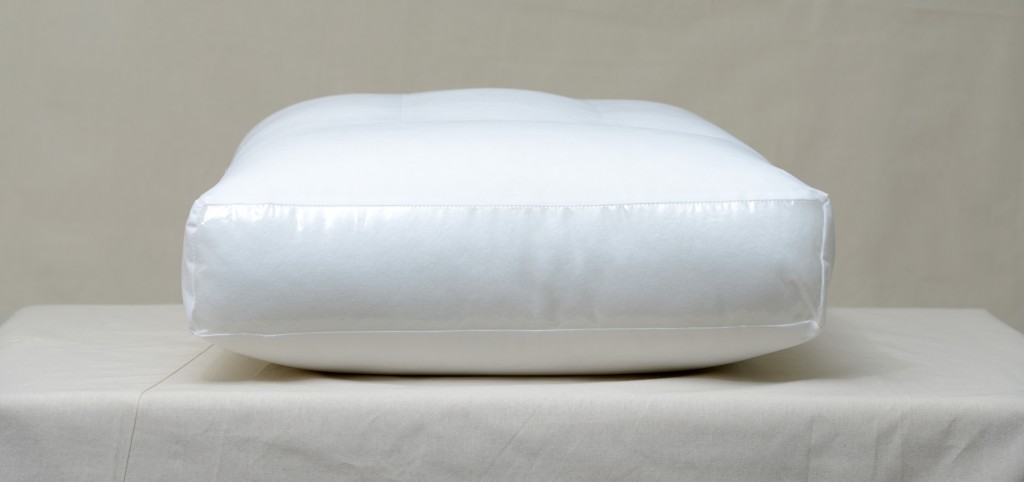 We supply fibre cushion seats and backs in  various cloth, COROVIN, BARRIER, CALICO, COTTON
The fillings we can offer are Wellman branded fibres, Advansa Quallofill and different denier conjugates fibres for mostly back cushions.